San Antonio Plumber
If you're after an affordable, reliable, skilled and experienced plumbing company to carry out a plumbing service in your home, look no further than us, Chambliss Plumbing. Not only are we all of the above, but we can also provide 24-hour services, seven days a week. We understand that no one plans for these plumbing difficulties to happen and they can often surprise you when you're least expecting them.
Everyone has a different lifestyle, and not everyone is available to be at their home during regular working hours. We don't think that anyone should have to pay extra costs for services carried out during the night or on weekends. At Chambliss Plumbing, whether you need us at 3:00 pm or 3:00 am, we can be there for you when you need us the most. Before our plumbers carry out any form of plumbing work on your property, they'll always give you a written estimate. These estimates are 100% free as we don't believe in sneaky hidden costs.

Immediate Response

No Overtime Charge
Up-Front Pricing

Residential & Commercial Services
Guaranteed Customer Satisfaction

Clean, Courteous Technicians
Plumbing Services Performed by Expert Plumbers
We understand how frustrating and worrying a plumbing complication can be, so with our 24-hour hotline, you'll never be left on your own.
When you call us in need of a service, one of our plumbers can be with you promptly. They always arrive in a fully stocked van, so they're fully prepared to tackle any issue that faces them. To get the issue resolved correctly and quickly the first time around, choose us, and you will not be disappointed.
We can provide you with a range of different professional and high-quality plumbing services:
Water Heater Repair & Installation
If you need quick and reliable water heater services, we can help.
Need a water heater replacement? Call us now, and we can be there on the same day with a new water heater ready to install.
Water Softener Installation
When we install a water softener in your home, we'll always work to a budget that suits you. We know exactly how to deal with the hard water in San Antonio, so you'll no longer need to worry about it damaging your clothes, dishes, and appliances. We can provide you with many water softener and water filtration options.
Sink and faucet repairs tend to be quite simple and can be fixed rather promptly. Due to our plumbers always arriving at a job well prepared, they'll be able to repair your sink or faucet issue quickly, efficiently and skillfully on the spot.
When the pipes in your home get damaged, many different problems can arise if the issue is not dealt with speedily. If your property needs pipe repair, Chambliss Plumbing can be with you in the wink of an eye. Before we carry out any repair work, we can provide you with a thorough video inspection to determine where the problem is. We're also able to install water pipes, gas pipes, and sump pumps efficiently.
We are a clogs worst enemy.
There's never been a blockage that we couldn't get rid of. If you want a fast and efficient service, look no further than Chambliss Plumbing.
For bath and shower specialists, call us today.
We can repair or replace all tubs and showers to the highest possible standard. Get a guaranteed plumbing job that won't let you down.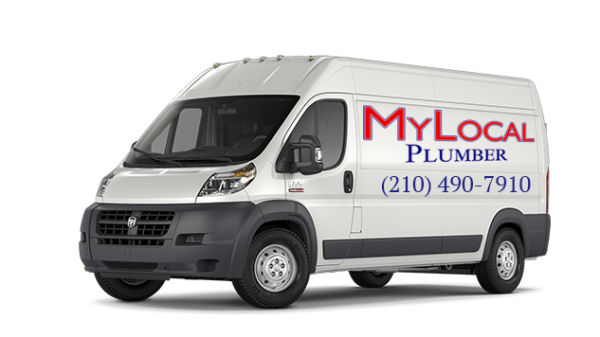 For Plumbing Specialists, Call Us Today
Our plumbers are the best that you can get in San Antonio. They've all been background checked and drug tested so we can assure you that they're reliable and trustworthy. All of our plumbers are certified, trained, experienced, skilled and professional. With Chambliss Plumbing, you'll only receive the best quality services carried out to the highest possible standard. We always strive for one hundred percent customer satisfaction, and it's something that we always achieve.
If you run into some plumbing trouble, we're available 24/7 to meet your needs. If you'd like to get in touch with us to book an appointment, receive a quote, or for some plumbing advice, you can call us today at (210) 490-7910. One of our friendly representatives is always available to talk to and will help you in any way that they can. Allow us to show you why we are the best; we look forward to working with you.